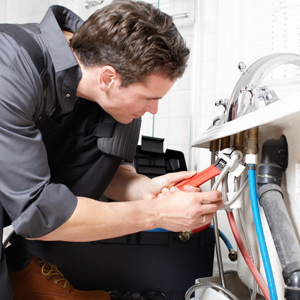 Your Full-Service Plumbing Expert
Nobody handles your plumbing disaster faster! Some of us have experienced this scenario: We come home or wake up to find a plumbing leak that has managed to flood our homes. We look frantically and can't seem to get it to stop. Or, we have been working in the yard and have damaged a water line. Those plumbing issues are when thankfully, we can call a plumber any time of the day or night 24/7. A licensed plumber can quickly fix those emergency plumbing problems saving you stress and frustration. Just call us at 215-533-7000.
In the event when you experience an emergency plumbing problem- no matter if its in the middle of the night, weekend, or holiday. We have licensed plumbers on call waiting to fix your plumbing emergency and bring your home back to normal. We will arrive at your home or business ready to repair… with the right equipment needed to quickly diagnose, detect, and repair busted water lines, running toilets, broken lines, clogs, backups, and any other plumbing problem that you may face.
Our trained, professional, and courteous plumbers will quickly rush over and repair your plumbing problem. When we are done, we will clean up and won't leave you with a major mess on your hands. We will give you an estimate in writing and we will always give you a written guarantee of our work. Call us 24/7 no matter what time of the day or night, holiday or weekend.
Please feel free to browse through our website to find out about the rest we have to offer. To speak with a company representative, please call 215-533-7000
Here at Buzz Duzz, we pride ourselves on fast emergency service!