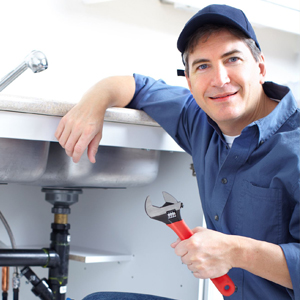 Plumbing and Heating Contractor
Stay Comfortable All Year You will always receive professional service from Buzz Duzz Plumbing, Heating & Air-Conditioning. Our owner grew up in the supply house business, where he sold all the equipment we use. Then, he went to school at Philadelphia Wireless Technical Institute and was a subcontractor. Following graduation he worked for other companies for about 12 years. Now with more than 30 years of experience, we have a licensed, insured, bonded, and EPA-certified business. We pride ourselves on our honest and fair prices and we also have warranties available.
At Buzz Duzz our goal is to provide you with a positive plumbing experience. When scheduled for a job, our plumber arrives on time and always calls ahead first to doublecheck with our client. We diagnose the problem then explain all options available and show you the exact costs. We keep the areas we work in clean and haul away old fixtures.
Please feel free to browse through our website to find out about the rest we have to offer. To speak with a company representative, please call 215-533-7000
Here at Buzz Duzz, we pride ourselves on fast emergency service!